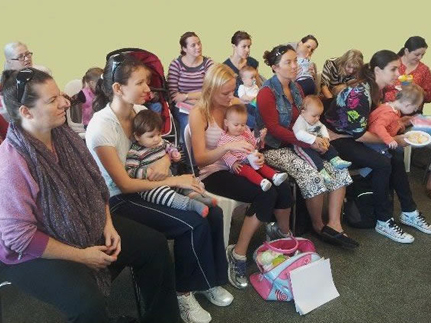 South Maroubra Mothers and Babies Group
Dads are most welcome.

Catering for Newborns to Toddlers.
Held regularly throughout the year.
This is a free information session sponsored by Walsh's Village Pharmacy.
It is held on the first floor section of Walsh's.
Access from the ground floor is via the lift or the stairs.
Tea, coffee, juice, fruit, cheese & biscuits are provided.
There is a lucky draw as well as free samples of baby products.
Please phone (02) 9311 0088 to enquire or book a place at the next talk.
These are terrific informative gatherings where you meet other Mums, discuss the various issues you have with your kids generally network and have an enjoyable morning.